Town centre criterium racing returned to Banbridge on Friday night as Banbridge CC promoted Round 5 of the SEAT Super Seven series and with a good mix of local riders and those who had travelled to maintain or better their high places in the overall league the gathered spectators would be in for an exciting night's racing.
Newry Wheelers were keen to get the racing under way, and no sooner had Armagh, Craigavon and Banbridge District Council Lord Mayor Darren Causby dropped the flag to start the race official Mark McKinley was straight into attack mode and jumping clear of the bunch. The chasing riders were having none of it however and McKinley was quickly closed down within the first opening laps.
Next to try a solo effort was home rider Gareth McKee of Banbridge CC. This proved to be a more fruitful effort, opening up a lead of approximately 20 seconds and maintaining that advantage to claim the first prime lap of the race after 15 minutes, much to the delight of the local spectators. Spotting the danger of the recently crowned Elite Irish MTB Champion, who was obviously carrying good form, a select group of chasers formed; this included 2nd & 3rd overall in the series Jake Gray (Nicolas Roche Performance Team) and Mark Dowling (DID Dunboyne) who was the victor on this same circuit 2 years ago. They were joined by Roger Aiken (ASEA) and David Montgomery (Team 3M) who would add to the local interest as former Banbridge riders.
McKee's advantage quickly disappeared as the combined horsepower of the chasing quintet got to work making it 5 upfront. Their advantage continued to increase, reaching over 50 seconds in what seemed like only a matter of laps. Despite the ferocious pace being set up front there were continued attacks by McKee and Dowling, but Gray and Montgomery were keen to close these down. In a surprising turn Aiken looked like he was being distanced as they passed through the start / finish straight on Newry St, however by the next passing it was he that had put in a massive effort and had moved clear solo. As the chasing riders looked to each other to take up the chase Aiken had quickly established a sizeable advantage to claim the second prime of the race at the 30 minute mark. From there his leading margin would only increase, allowing his to claim the yet another prime lap at 45 minutes.
In what remained of a much reduced main bunch Gary Crory (VC Glendale), Des Woods (Newry Wheelers) and Lindsay Watson (Plush MTB) were putting in significant turns and surprising what was left of the break by closing the gap to within 10 seconds. This sparked off a flurry of attacks from Dowling, Gray and McKee while Montgomery had the misfortune of a mechanical but was able to re-join after a quick visit to the pit area. Despite the efforts of the remnants of the break they simply acted as dangling carrot to those behind and it was once again together with a group of approximately a dozen riders.
There was no catching Aiken however who was charging on like a locomotive and now had visibility of the chasing group on the finishing straight to gain almost a lap as race announcer Pat O'Shaughnessy signaled 5 laps to go. Behind it was still McKee and Dowling who were determined to break away but with the larger group, or perhaps as a result of the previous efforts those moves were quickly absorbed.
Aiken had time to enjoy the win in front of his home crowd and was able to raise his arms in victory and accept the applause. Meanwhile, Dowling showed his fighting spirit, leading out the sprint for second place from the last corner. Young Gray was close on his wheel but was unable to come around the Dublin man and they finished in those positions to close out the podium placings.
David Montgomery led home the rest in 4th place followed by Watson and Crory. Daragh Long of UCD was the 1st A2 and a fantastic ride from young Zak Hanna of Dromara CC would earn him the award for 1st A3 rider.
In the support races another Dublin man, Martin Gilbert (SmartLamp) took a convincing solo victory in the combined Over 50's and Women's race from Chris McCann (Dig Deep) and Rob Cummings (Newry Wheelers), while Shenna McKiverigan (Powerhouse Sports) was first lady ahead of Julie Rea (Phoenix CC. In the local Clubman's 'Non-Open' event it was Banbridge CC youngster John Buller who won from Johnny McRoberts of Maryland Wheelers with Martin Fitzpatrick, also of Banbridge CC, leading home the bunch for 3rd place.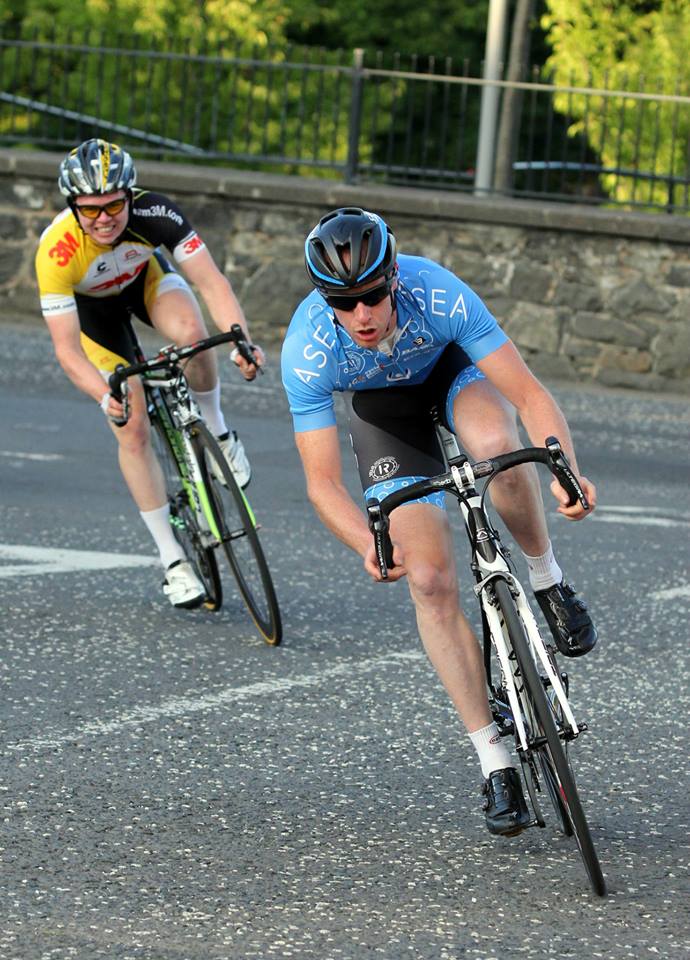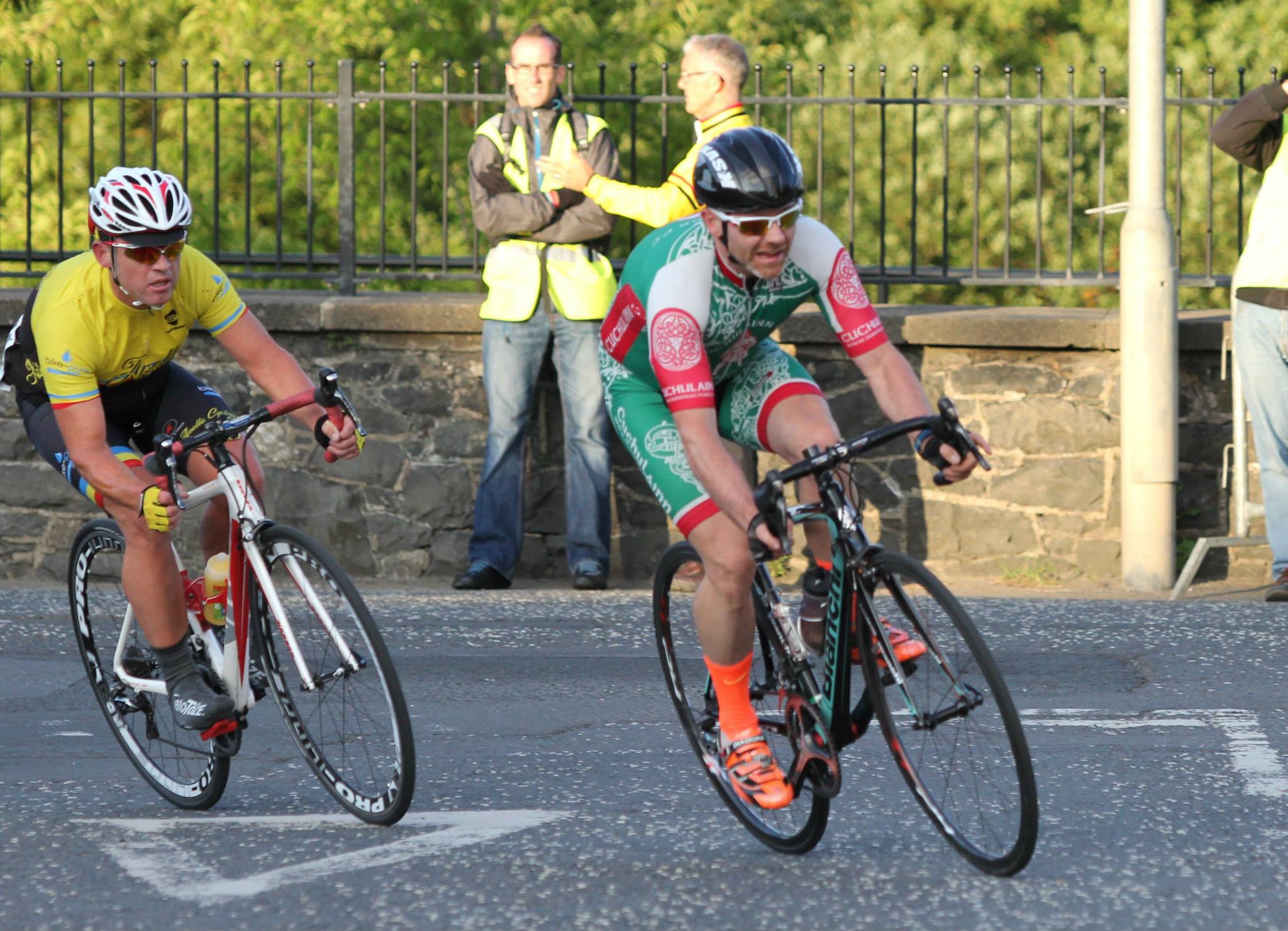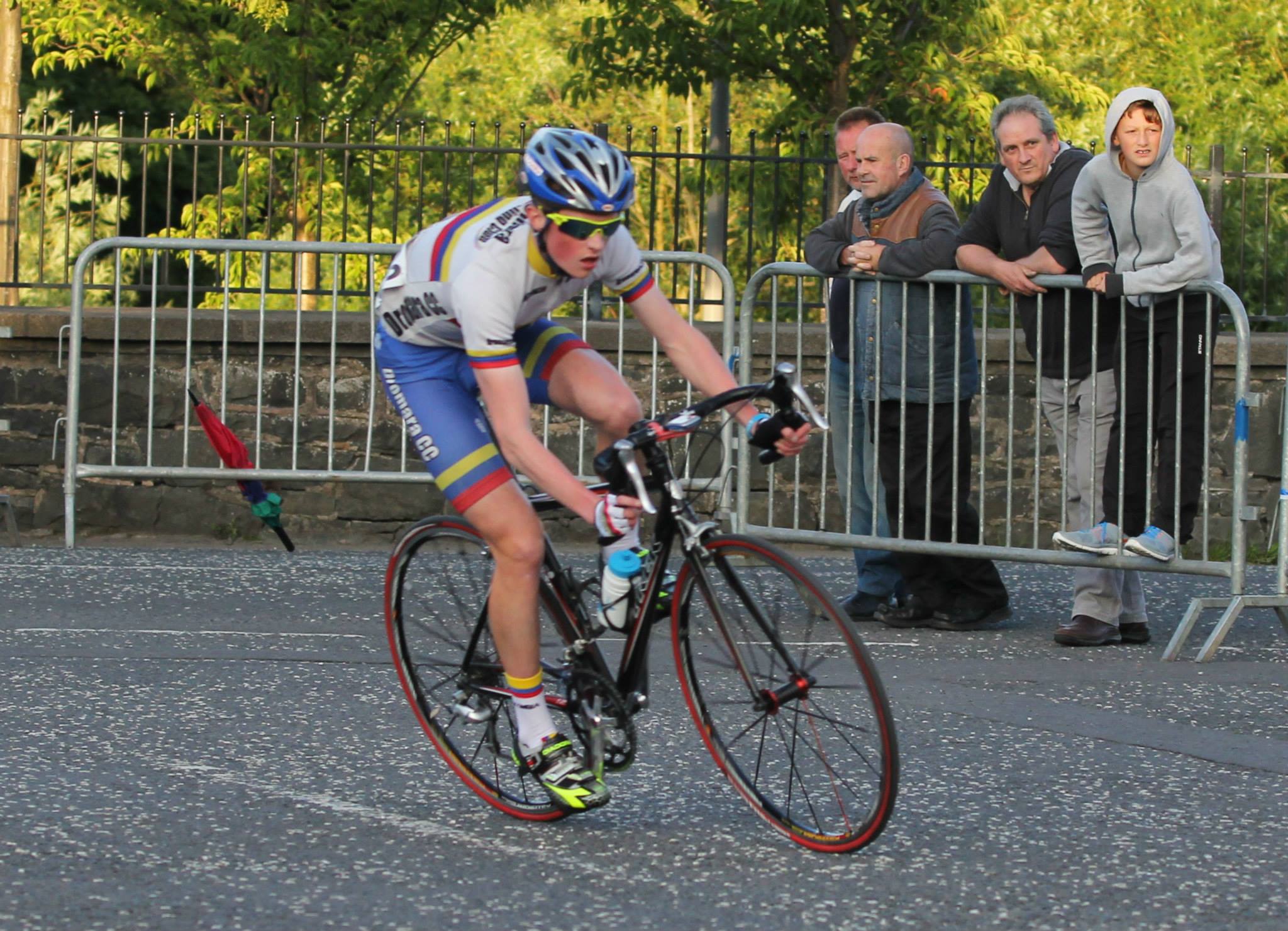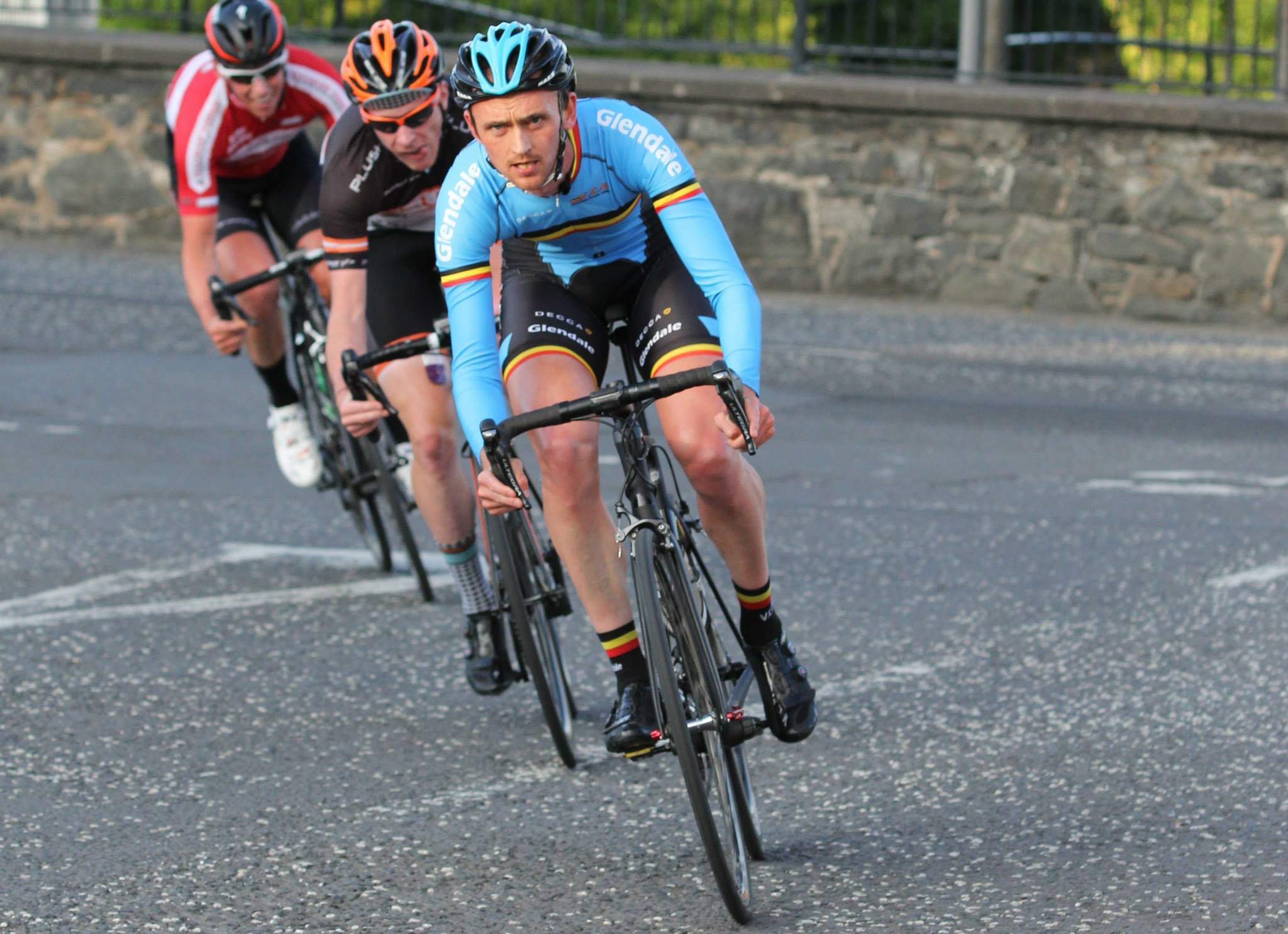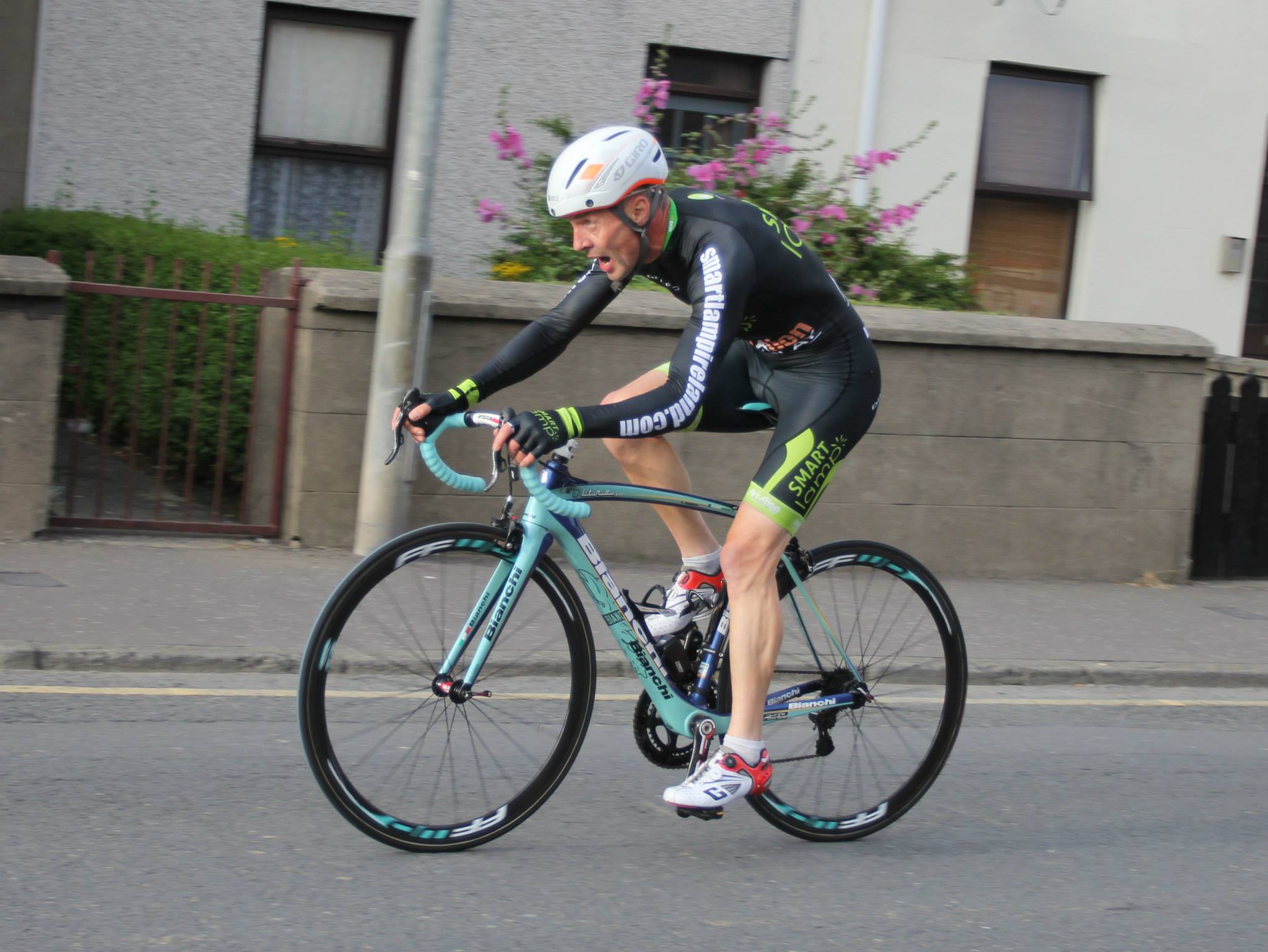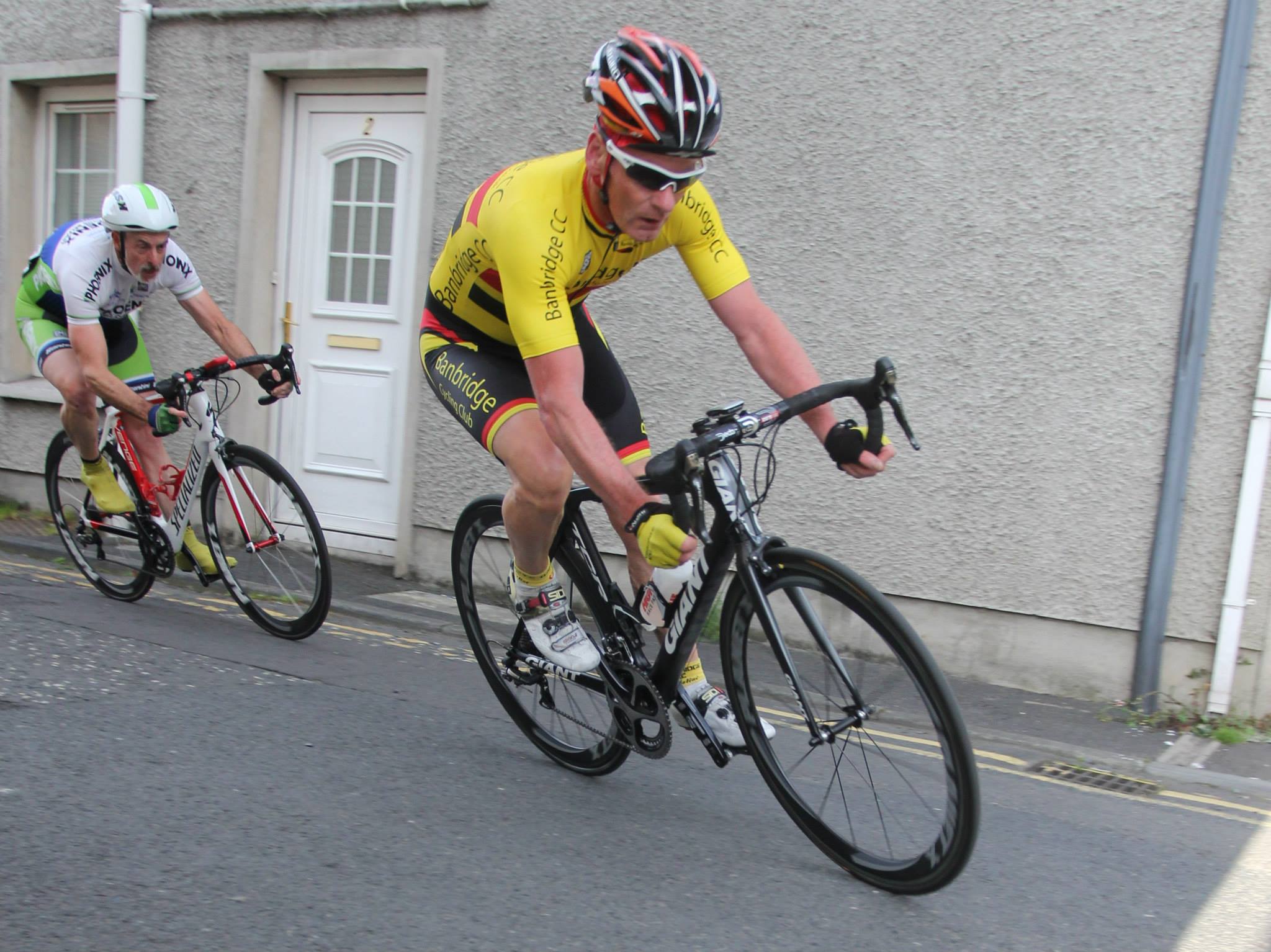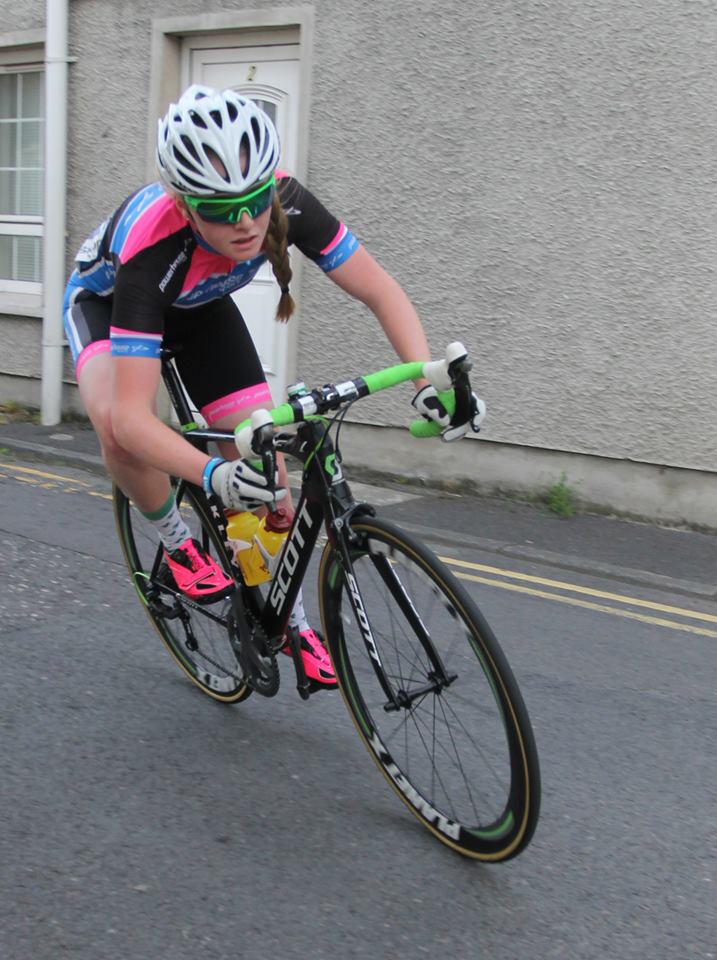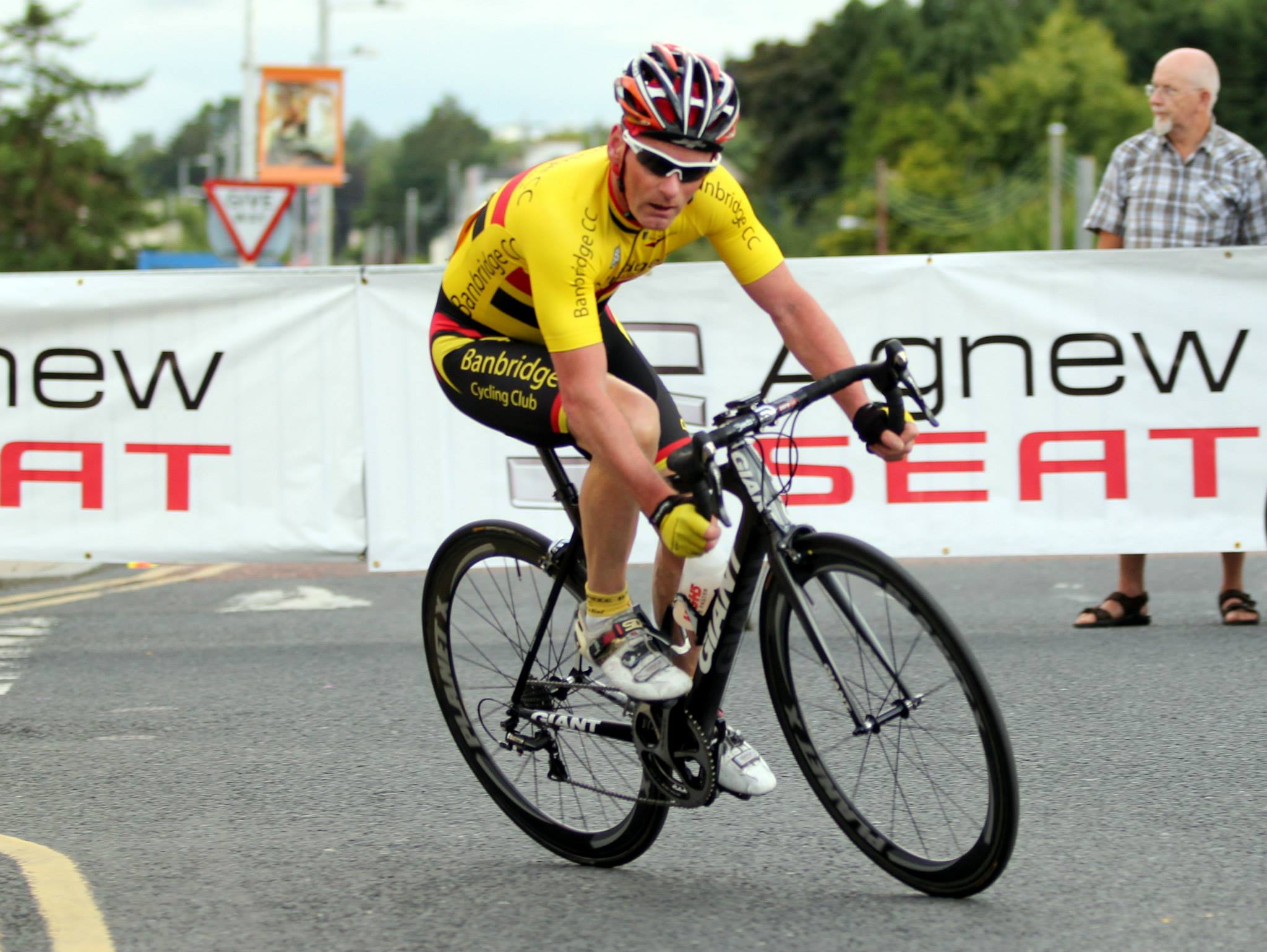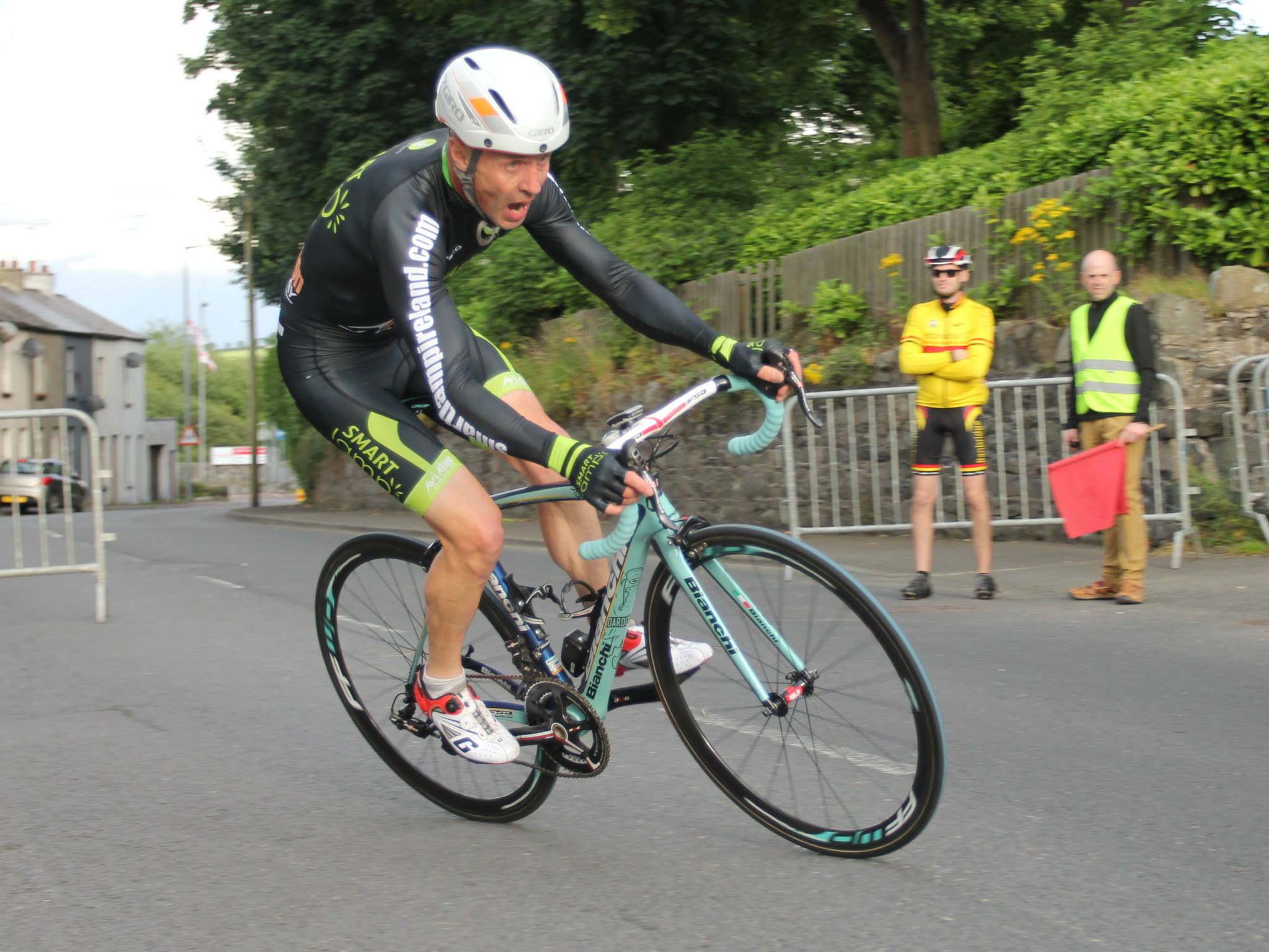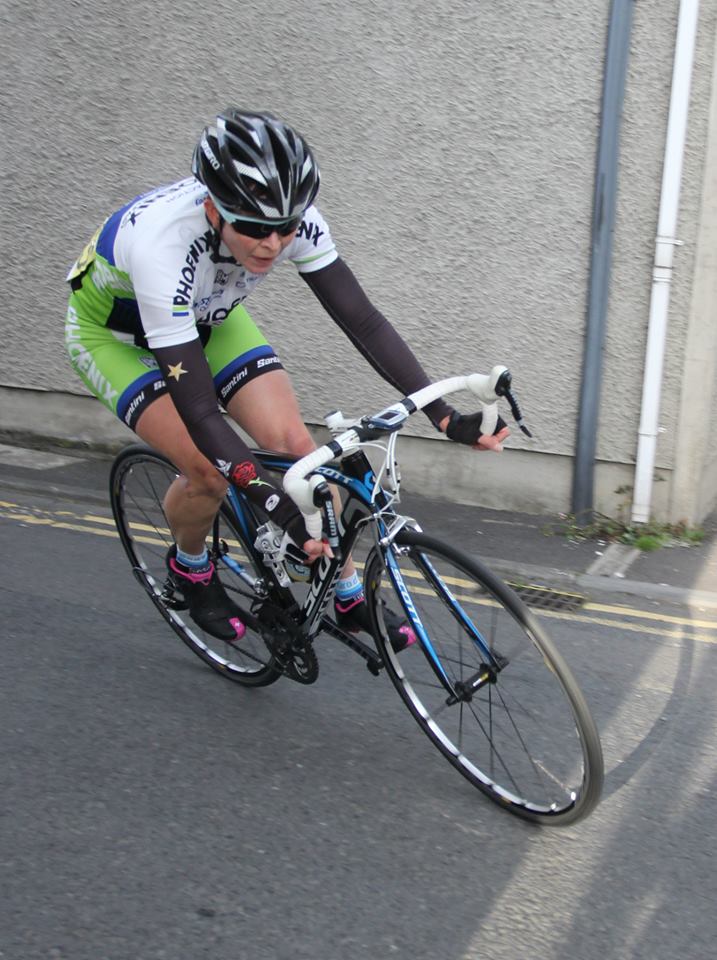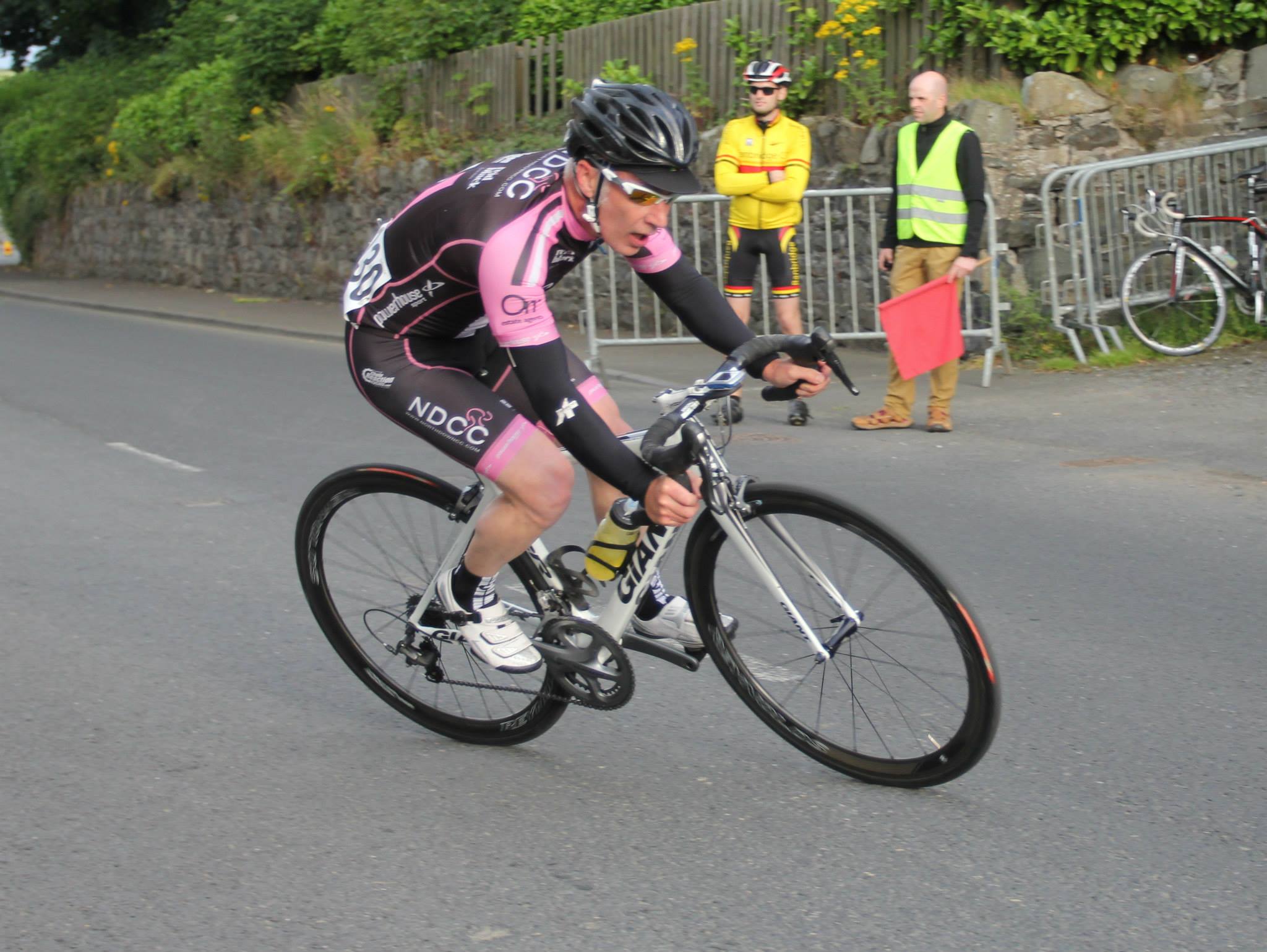 All photos courtesy of Toby Watson.