Open Racing at Banbridge Cycling Club
based in Banbridge, Co.Down, Northern Ireland
Open Racing
Banbridge CC have been promoting race events for over 70 years. Our voluntary organising teams promote events across multiple disciplines, including XC MTB, Cyclo-X, Time Trials, Road Races, Para-Cycling and Criterium.  Within the last 20 years we have hosted events up to National Series & National Championship status across multiple disciplines, with our volunteers receiving national recognition and awards for their efforts in event promotion.
The traditional road season opener is the Travers Engineering Annaclone GP, a handicapped road race which answers many a riders questions as to how well their off season preparation have gone!
With the lighter evenings the club switches its attention to the Banbridge Crit in May which is always a very popular event hosted in Banbridge town centre where it can showcase Irish cycling's best domestic riders to an appreciative crowd of spectators.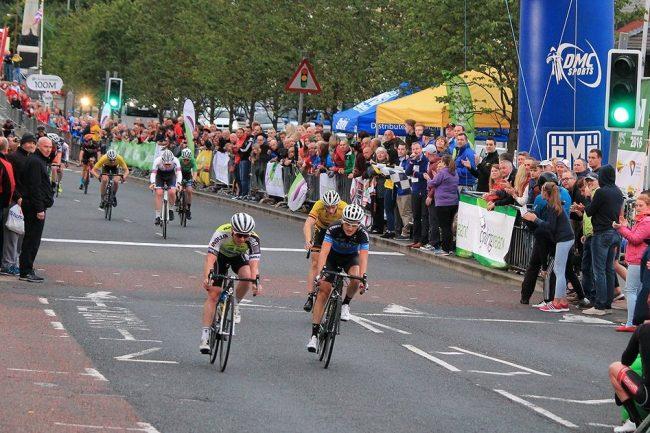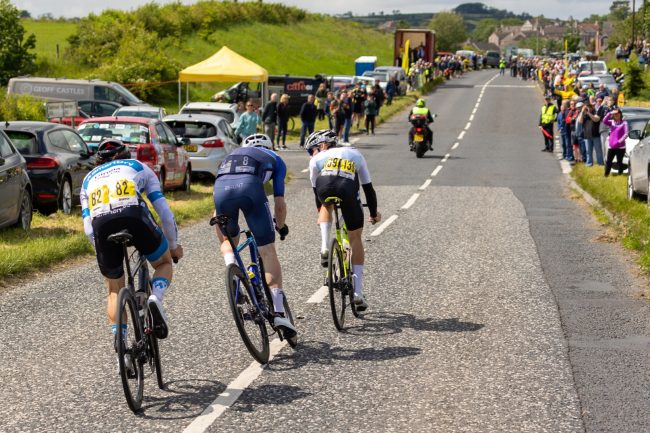 Memorial races recognise past members who have achieved or contributed to Banbridge CC over the years.  One household name in Banbridge CC is that of Noel Teggart whose memorial race, the Noel Teggart Memorial, is hosted every June on the outskirts of Banbridge town.  Featuring a full programme of senior and youth tracing it attracts crowds of cyclists of all ages the length and breadth of Ireland.
The Dromore Memorial Races play host to the Cycling Ireland National Road Series in August which ensures the country's highest ranked senior and junior cyclists travel to Dromore, Co Down, to tackle one of the most challenged circuits on the road race calendar.
Closing out the season, the Thomas White Memorial time trial in Warrenpoint also incorporates the National para-cycling league and has seen multiple World Champion level Para cyclists compete alongside their able bodied counterparts on the fast 10 mile course which has witnessed several national record breaking rides in recent years.