Club Events at Banbridge Cycling Club
based in Banbridge, Co.Down, Northern Ireland
Banbridge CC host a weekly programme of club events which run on Wednesday nights from April through to August. The Club racing season commences with the traditional two-up team time trial series. Individual time trial and club races begin in May and run through to August.
Throughout the years various trophies have been donated and all the riders give it their best to get their hands on a trophy at the end of the season. The time trial events are normally run under handicap format, with points allocated towards the time trial 'BAR' (Best All Rounder).
Some of the popular courses we use for road races are the Annaclone GP course which is very popular for locals, the Tandragee 100 course and the Kinallen circuit. All the club racing is arranged in handicapped group starts according to ability ensuring they are competitive for all. In recent years our events have been broadened to incorporate the Banbridge Inter Club Race League, competing against riders from neighbouring clubs.
All of our races rely on a cohort of volunteers who turn up to our events weekly to carry out marshalling duties, timekeeping, adjudicate on photo finishes, calculate handicap results and provide motor escorts for the races.
The TT's vary in distance from 10 to 25 miles, using both out and back and circuit routes. TT and road bikes are permitted.
Our events suit all abilities, whether your just starting out with a limited competition licence or you are an experienced International competitor.
[/vc_column_inner]
Banbridge Interclub Race League
based in Banbridge, Co.Down, Northern Ireland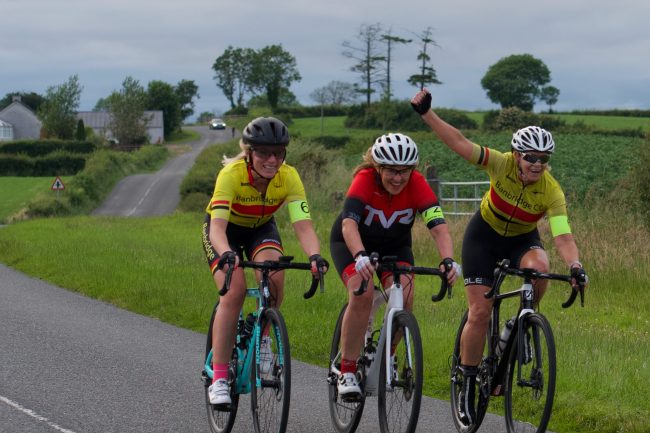 The Banbridge Interclub Race League was formed in 2018 to provide a bit of friendly competition between local Banbridge Clubs; Velo Club Iveagh, Team Vision Racing and Banbridge CC.  Sharing resources and with an increased level of competition t all levels they run in the much t
he same format as the Banbridge CC club events, and indeed many of the Interclub Race event incorporate Banbridge CC club competitions and
trophies.
As with the club races, the Interclub events are handicapped to provide a suitable level of competition for all abilities and providing a solid environment for development of racing cyclists. The league includes, time trials, road races and hill climb events from May through to August
These events are a great way of bringing together all the club members of mixed abilities and also attracts and welcomes visitors f
rom other neighbouring clubs.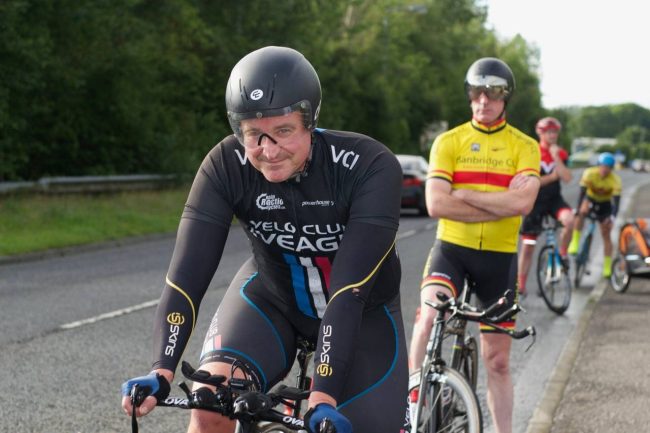 A Cycling Ireland Limited Competition licence is required as a minimum to participate in Club Events or the Banbridge Interclub Race League.
You can find our more information on the Interclub Race League on the dedicated Facebook page.