Report by Neil McAllister
Wednesday 12th August saw the last road race of the season for Banbridge CC I'm very sorry to say. There were 19 Banbridge members signed up at the start with 2 visitors. What a glorious evening for it with sun and a calm night, what more could we ask? Ivor and Maurice were on time keeping duties, keeping things ticking along on the hard Drumneath Circuit.
We had 4 groups of riders tackling the 4 mile circuit and having to cover 6 laps, it wasn't going to be easy. With all groups away it was fast down the Drumneath road, turning left onto the Waringsford road. The third group had a bit of technical trouble when their lead man forgot to turn left and went straight on, leaving him well down the field. He fought hard to get back on, setting some blistering times, but didn't get back on however. With the time gaps coming closer together the second group had caught the first group on the 3rd lap. It wasn't until the 5th lap that the scratch had caught the lead group with Ian Cochran driving the second group on – the man knows how to ride a race.
James Curry and John Buller were driving the lead group on Barrack Hill and it wasn't long before the group was blown apart due to the pace. Leaving 4 riders clear coming into the last lap it was going to be down to them who would be the night's winner. There was a second group which had gathered; Mark Kendall, Ian Cochran, Marty Winters and myself. This group was more about wanting to finish the course and not giving up than actually winning. Little did I know but behind us there were still riders doing the same thing, battling hard up Barrack hill to complete the course and one of note was Stephen Fitzsimmons on his club race debut (and a new Boardman bike) sticking it out and finishing the course well.
It was down to the finish with the battle between James Curry, John Buller Declan Mullholland (visitor) and Russell White. James Curry took the win – there is no stopping this young man – and Russell White 2nd with John Buller 3rd. It's great to see the young coming through and how strong they are.
Thanks to Alan and his team for making it all possible with the marshalling for us, Maurice and Ivor for time keeping, and to Toni for all the photos. Shame she missed the express train going straight on at the first left turn. We will have to get Peter a co-driver for next year!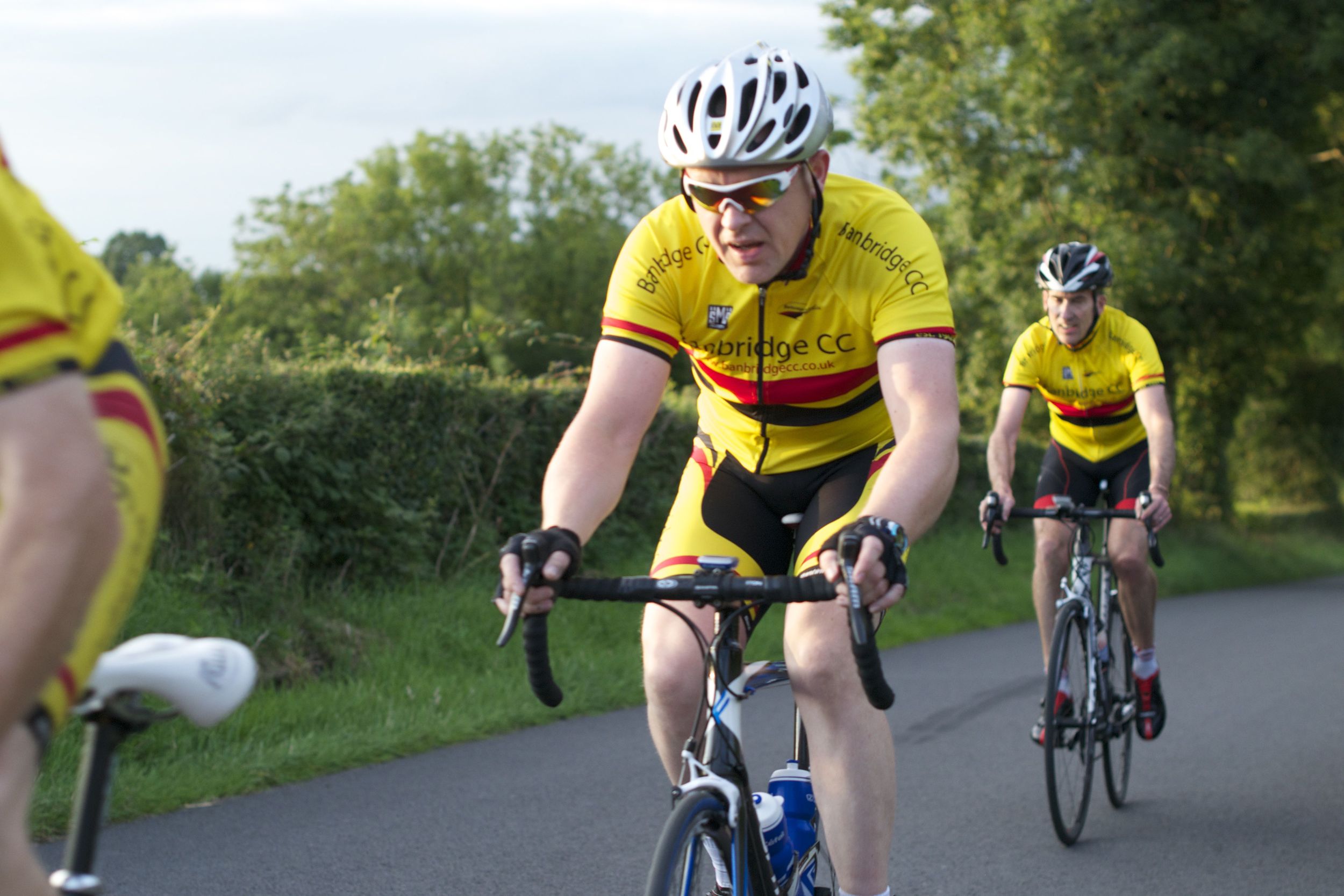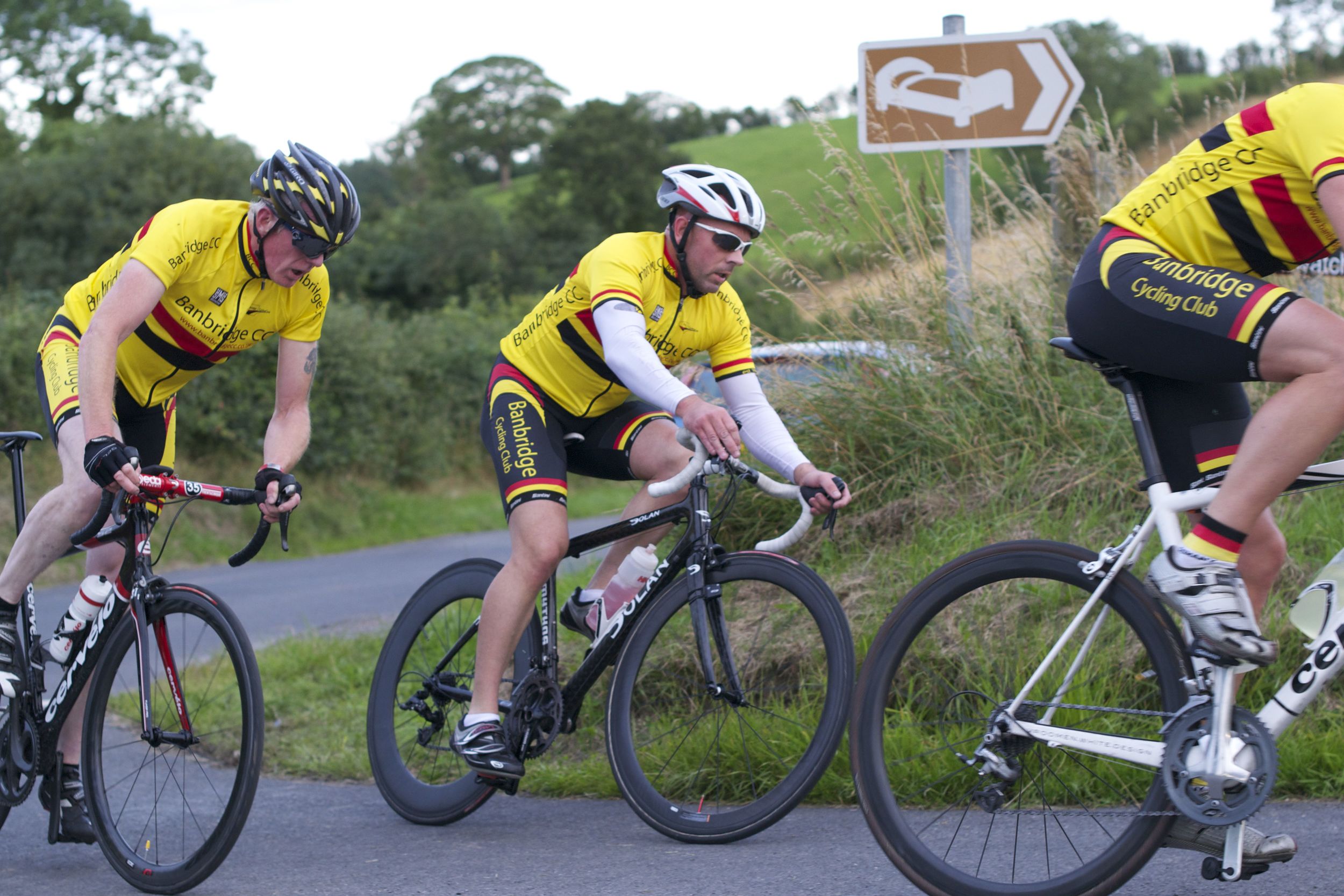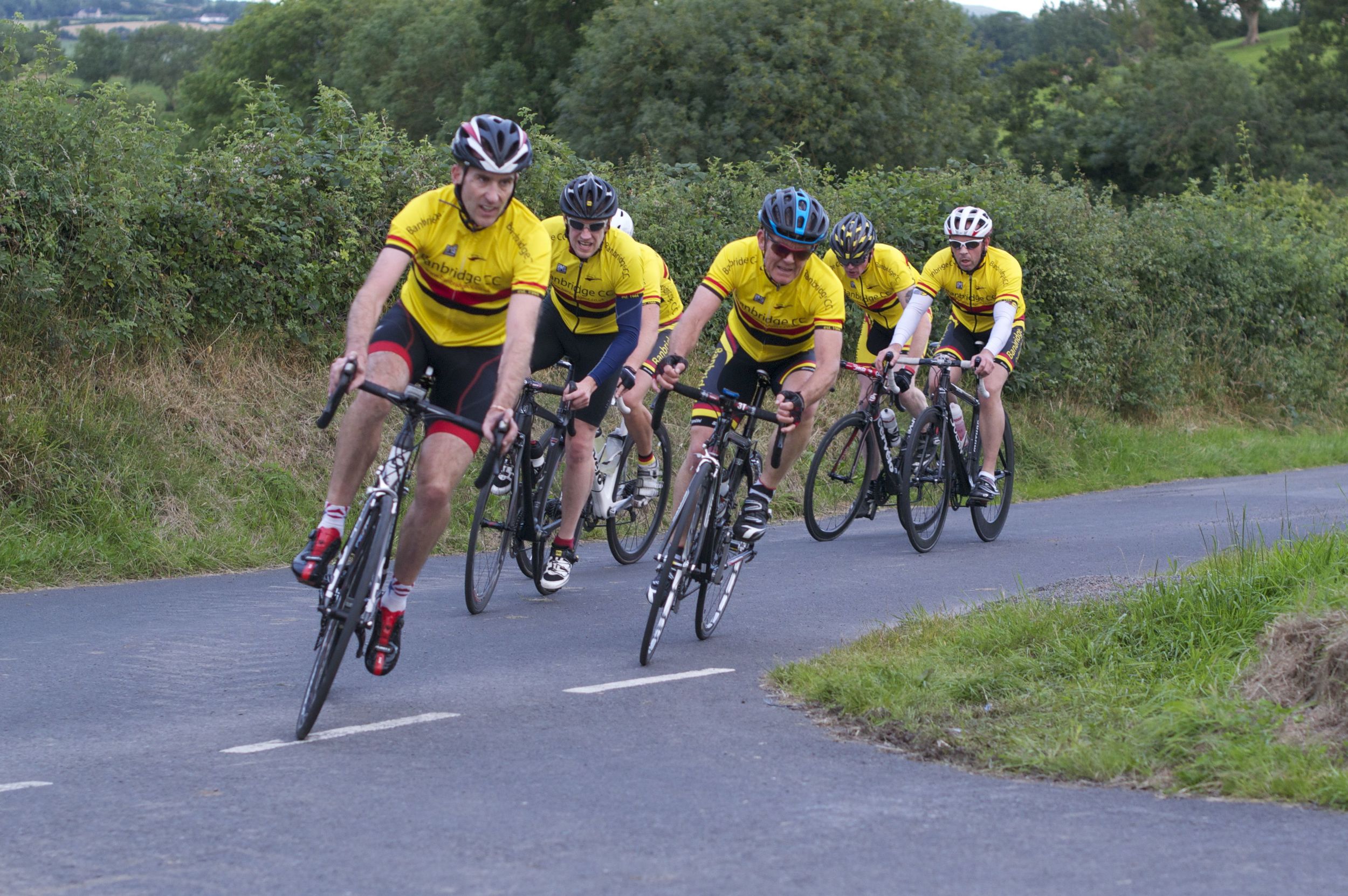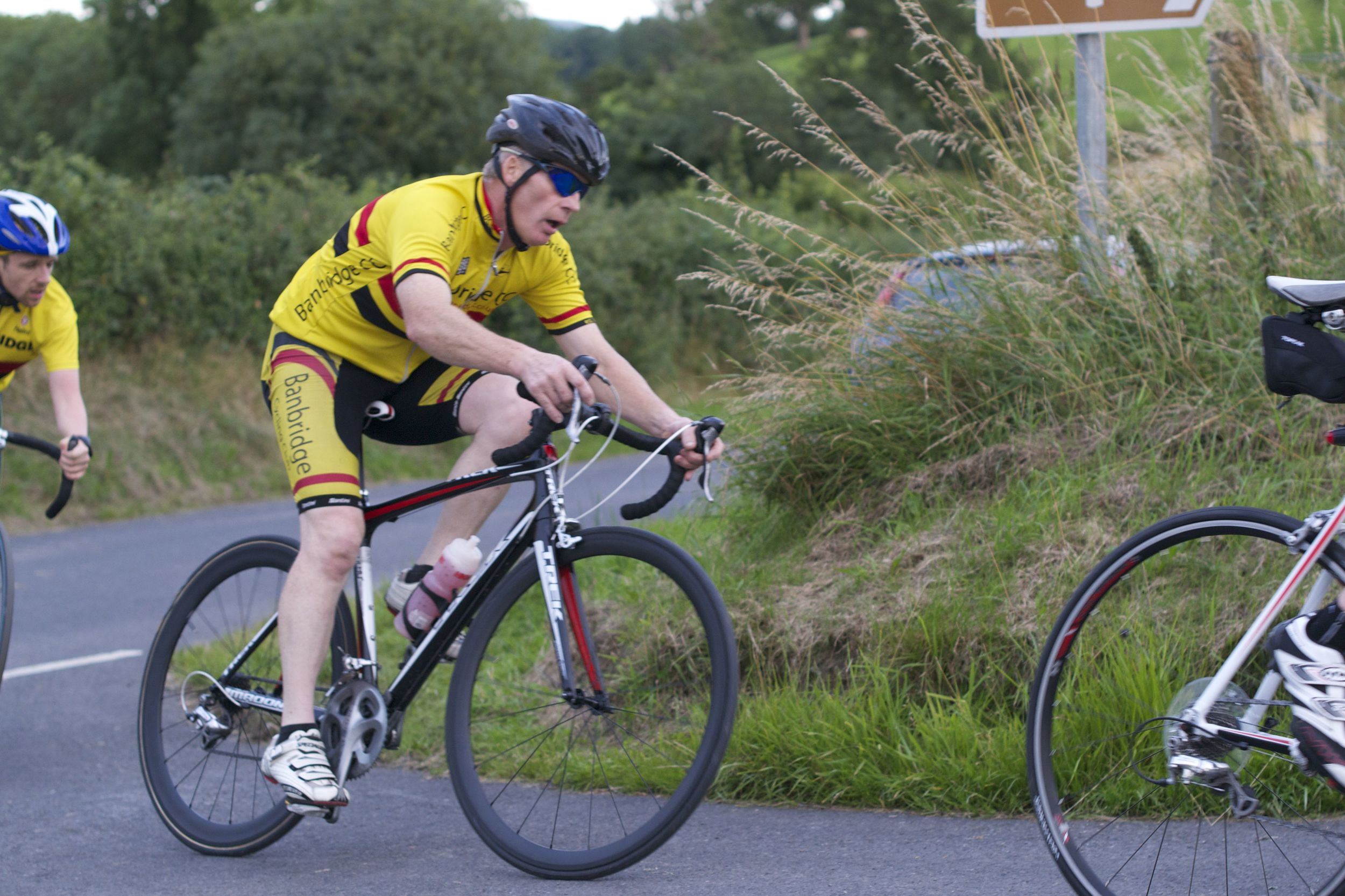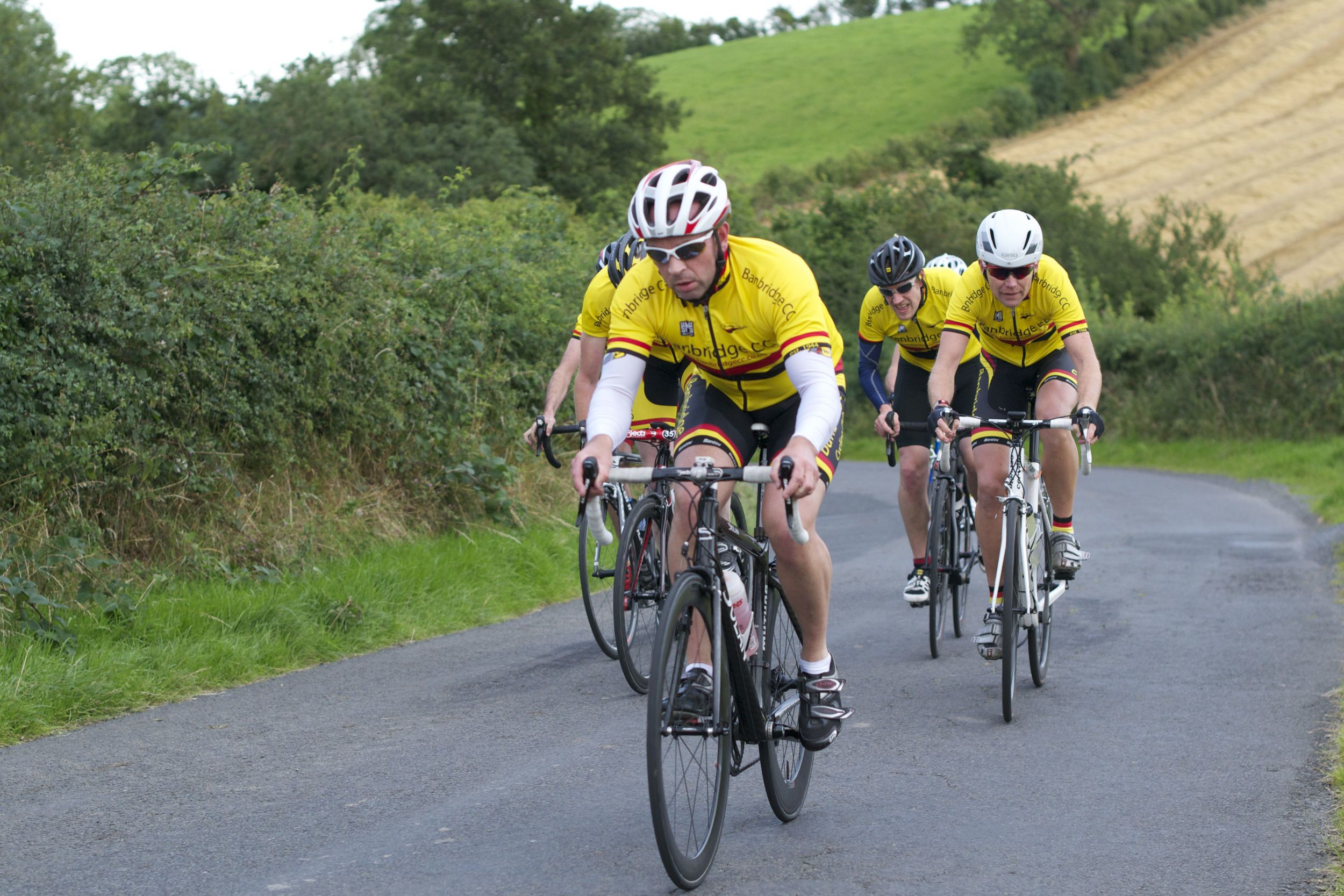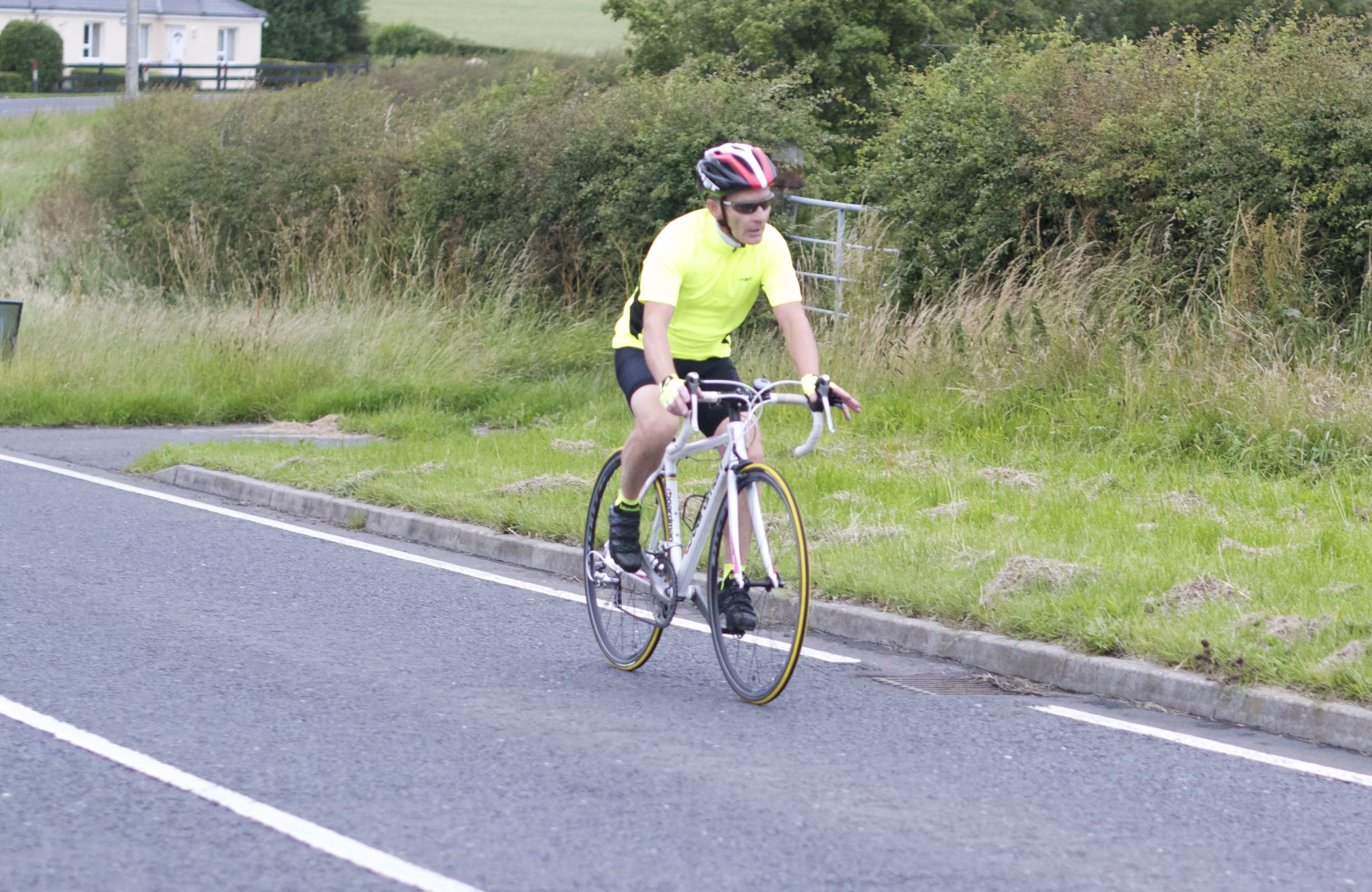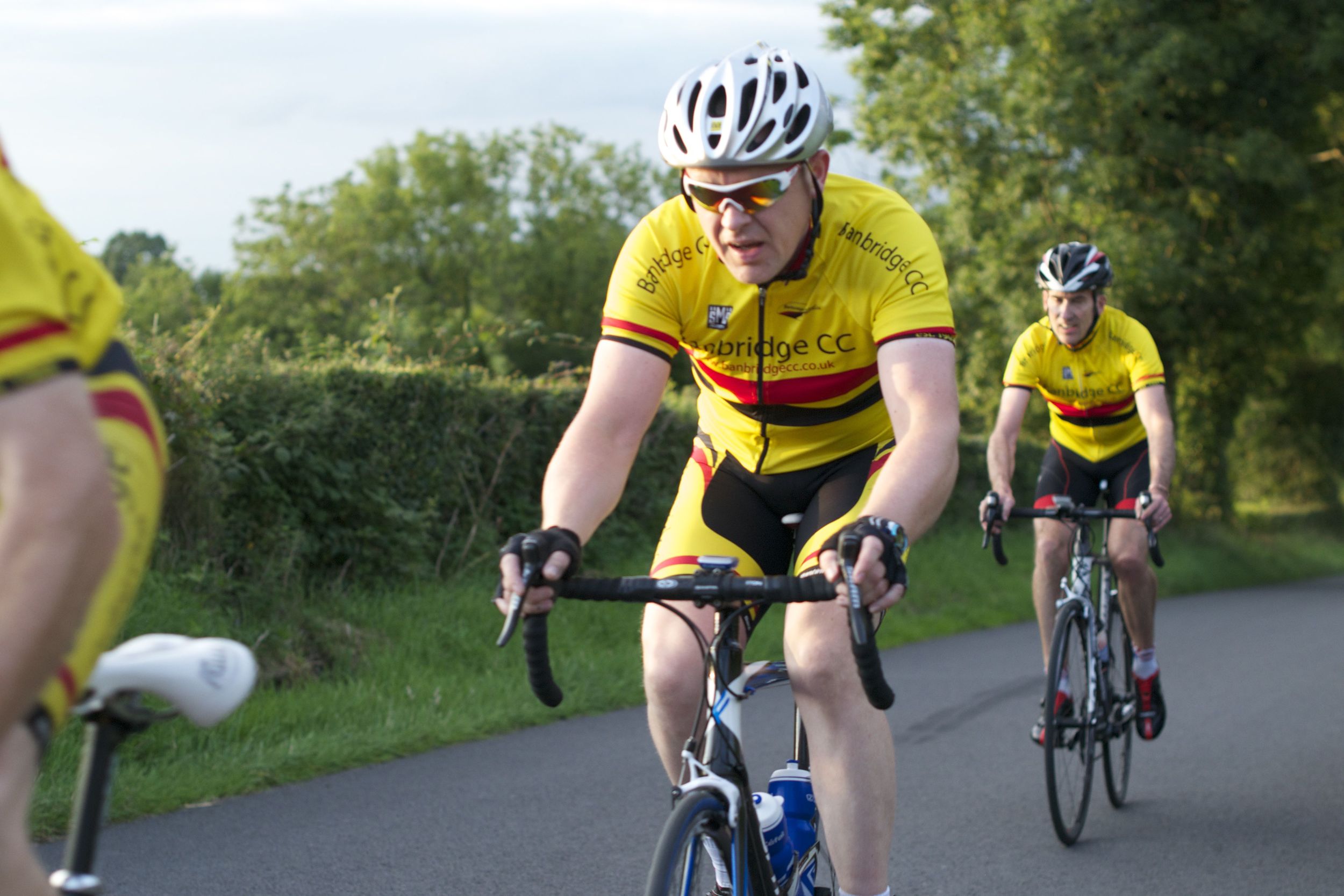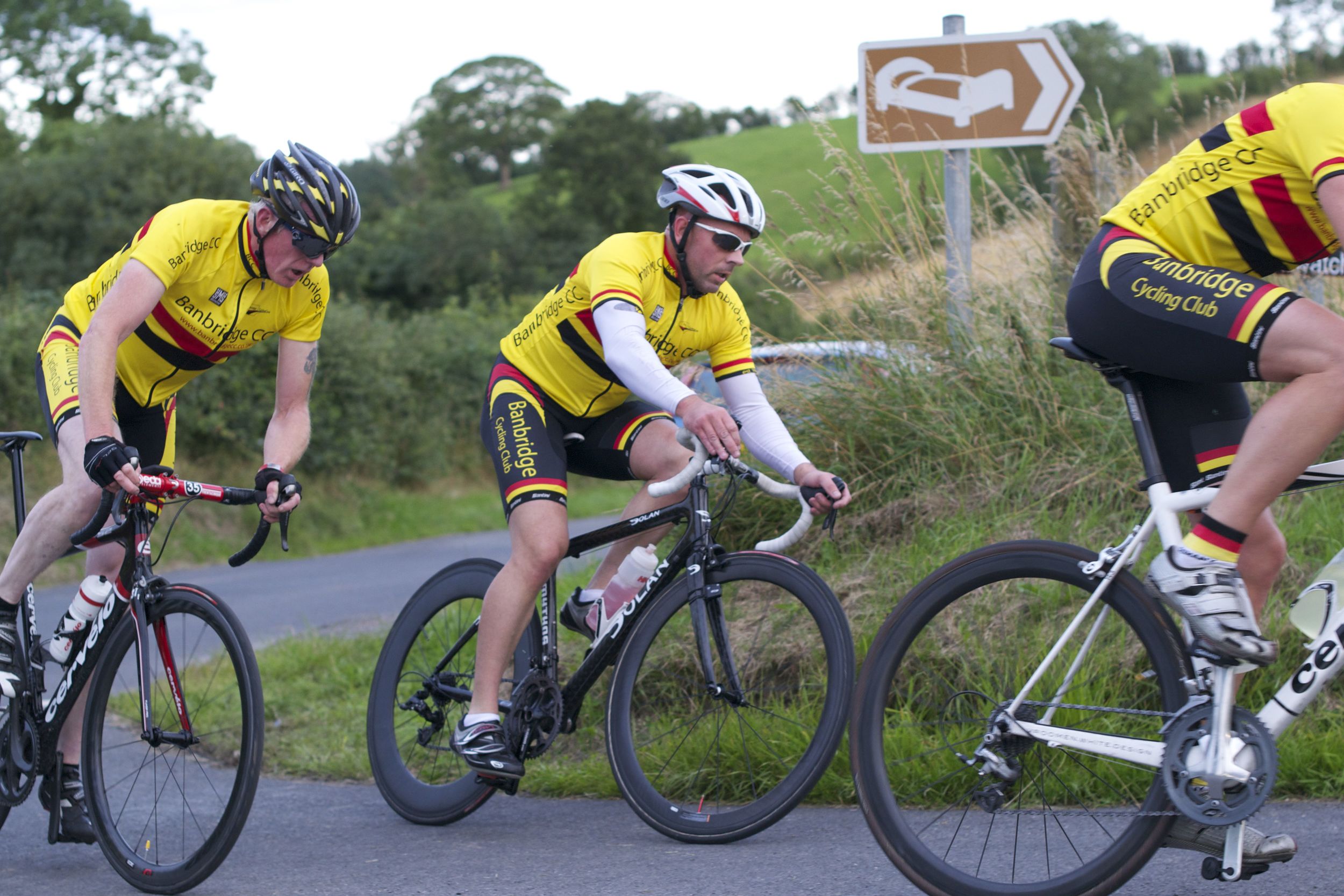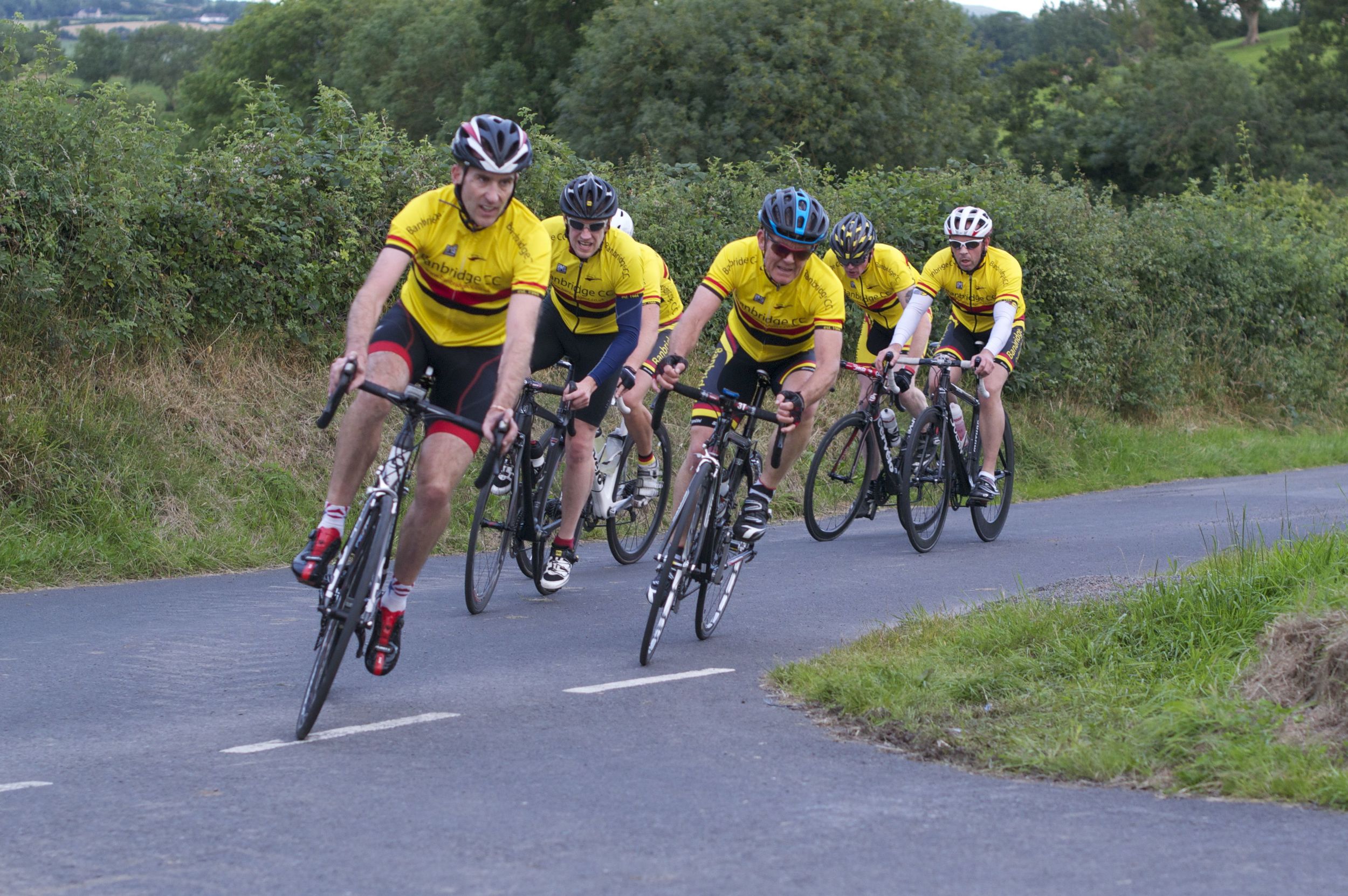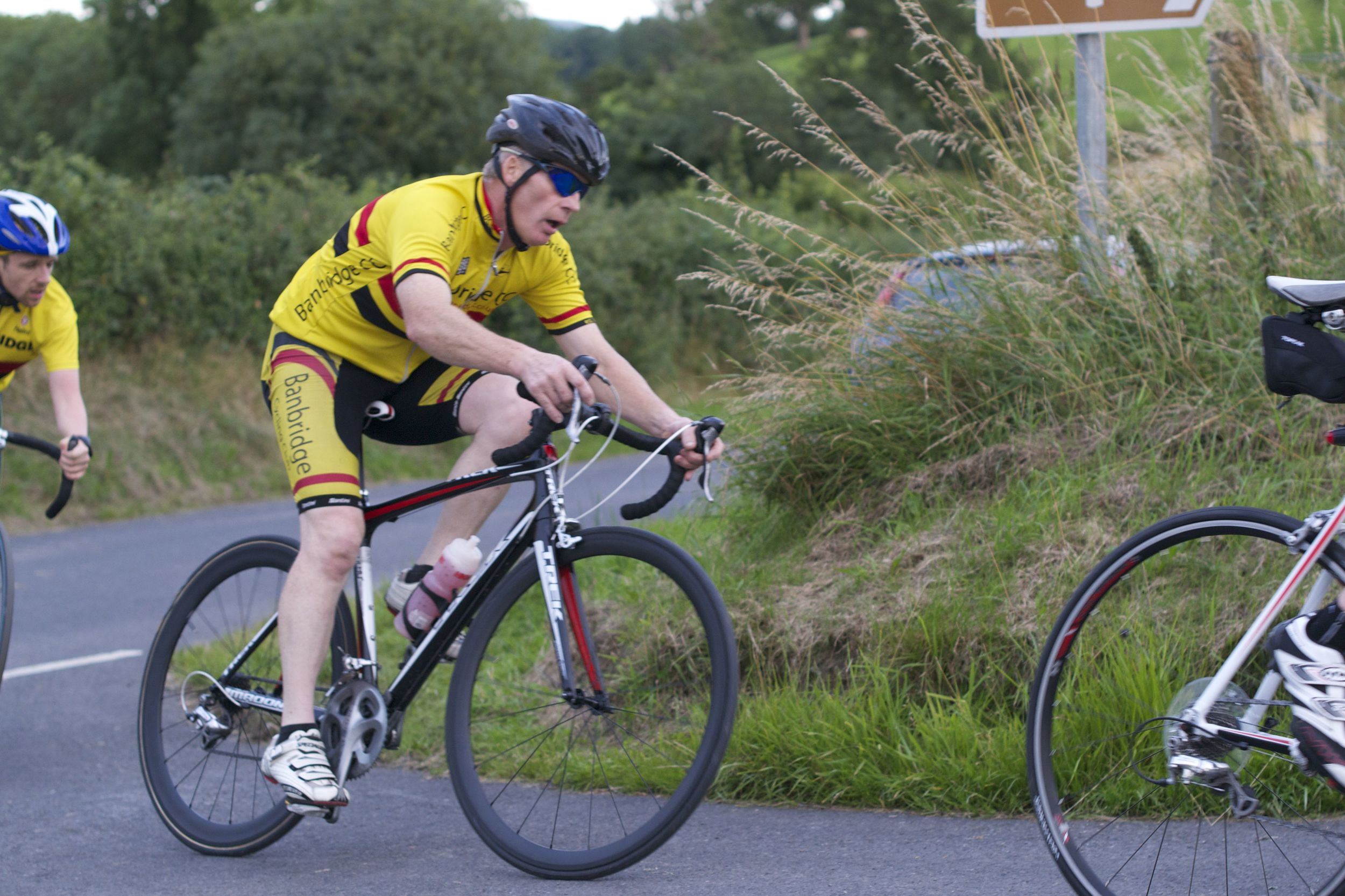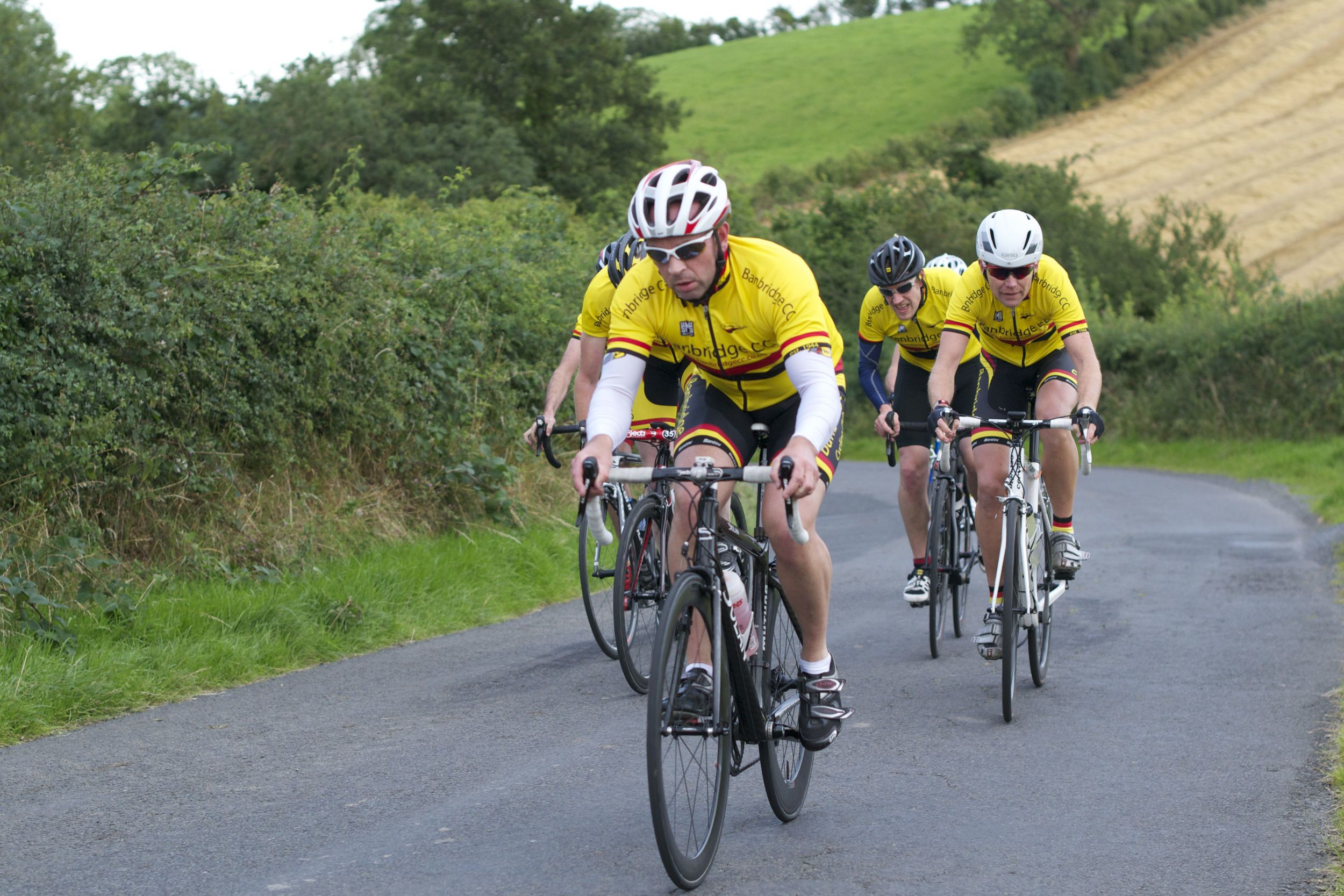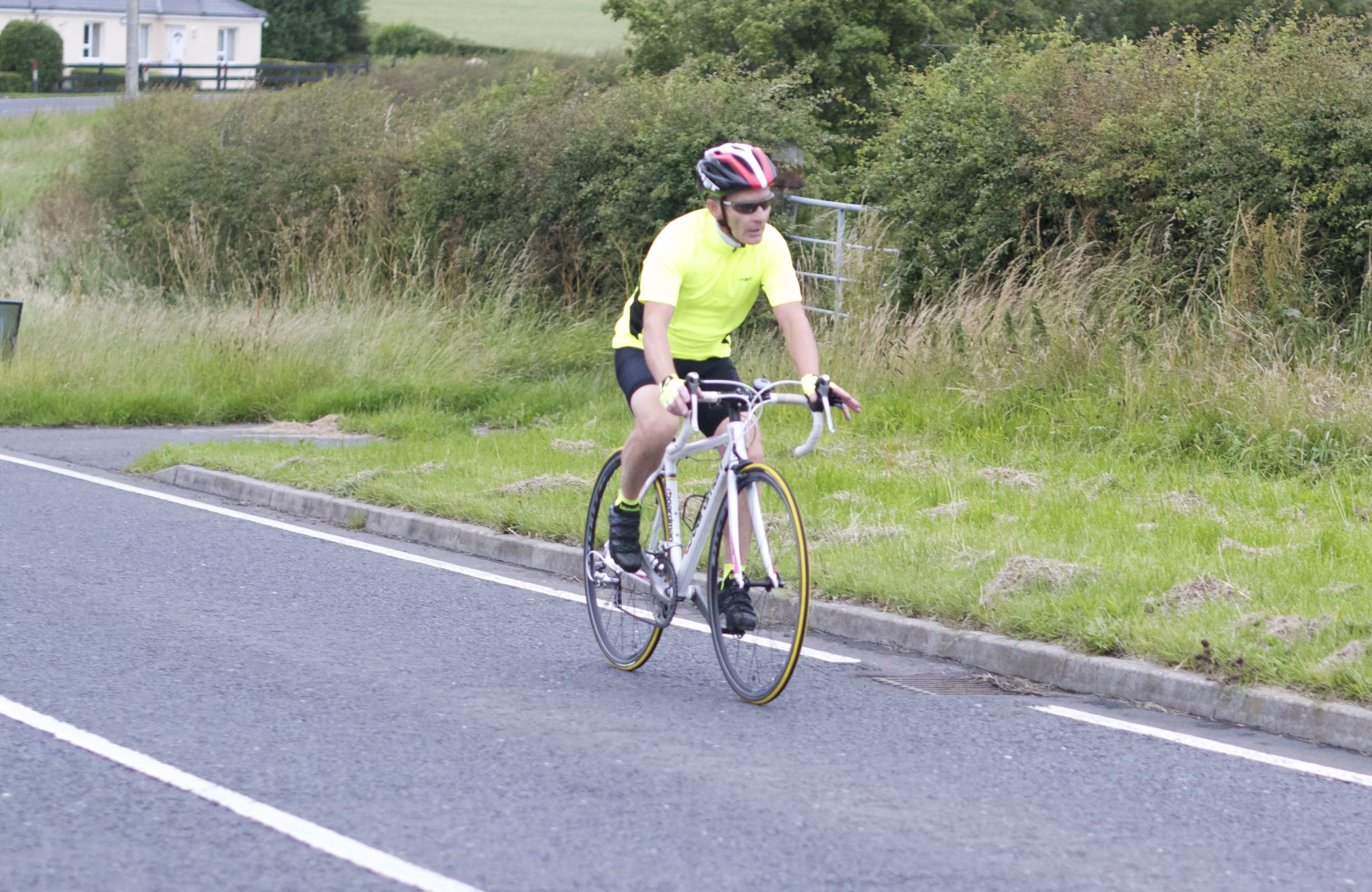 Results:
1st James Curry
2nd Russell White (visitor)
3rd John Buller
4th Declan Mulholland (visitor)
5th Dan Purdy
Marty Winters
Mark Kendall
Neil McAlister
Ian Cochran
Wayne Graham
Nathan Sturrock
Kevin Wilson
John Fegan
Stephen Fitzsimmions
Paul Anderson