Having been postponed 2 weeks ago due to the forecasted adverse weather, the final round of the MAC 2-Up Trophy competition was held tonight, 26th Apr, on the 15 mile Rathfriland Rd, Katesbridge, Castlewellan Rd circuit.
A total of 9 pairings were still eligible for the final round having completed the first 2 outings.  A handicapped competition, the MAC 2-up favours pairings who have shown the most steady progression over the 3 weeks, while also rewarding their performance in Rnd 1.
Club newcomers Luke Osborne and Paul Wilkinson made an instant impact in their first club competition as Banbridge CC members, recording the fastest times in all 3 rounds.  Remarkably, over the 3 rounds they have also scored the most points on handicap and are rewarded with the first win of the 2023 Banbridge CC club competition season as winners of the MAC 2-Up Trophy!
It was a close run competition however, with Stephen Fitzsimmons and Mark Downey in 2nd place only point adrift.  Downey has been enjoying a return to competition after a successful international career and is sure to add the club races in the year ahead.  A further 4 points down the table there were 3 pairing all level on points, these included Mark Kendall and Daniel Purdy who set the fastest handicap time this evening, Simon Curry and Lewis Cowan, and Marty Fitzpatrick and Martin Duffy.
Many thanks to all the riders for their commitment to the 3 rounds of the competition.  Thanks also to all those who have helped with the event organisation, including our timekeepers, Hazel, Lydia, Ivor, Brian and Willie, the numerous marshals who have ensured safe passage of the riders, Toni for event co-ordination and those who manage back end admin, registration and course set-up.
MAC 2-Up Rnd 3 Times, Wed 26th April.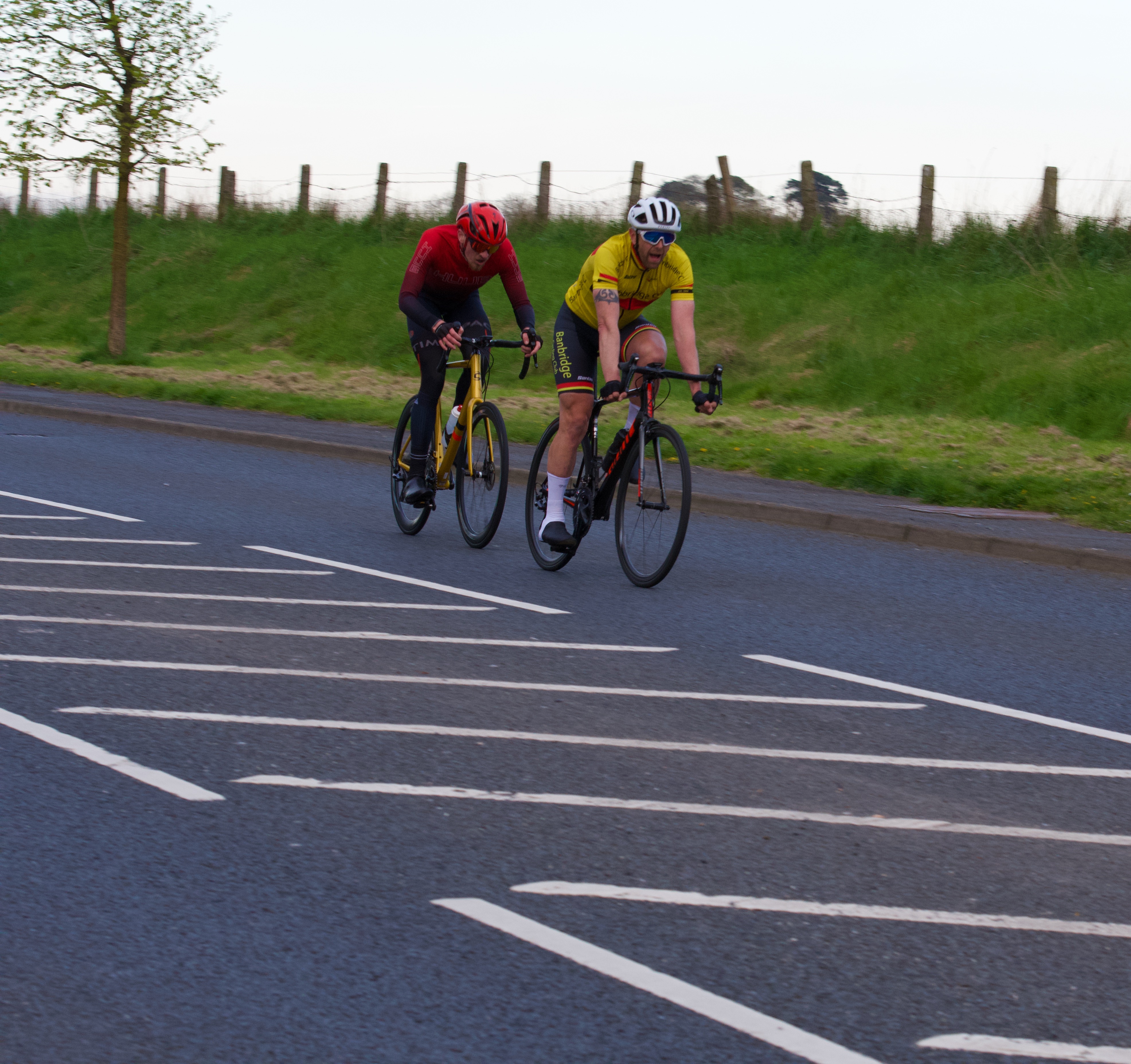 Paul Wilkinson leads Luke Osborne over the finish line to record the fastest time in Rnd 3 of the MAC 2-UP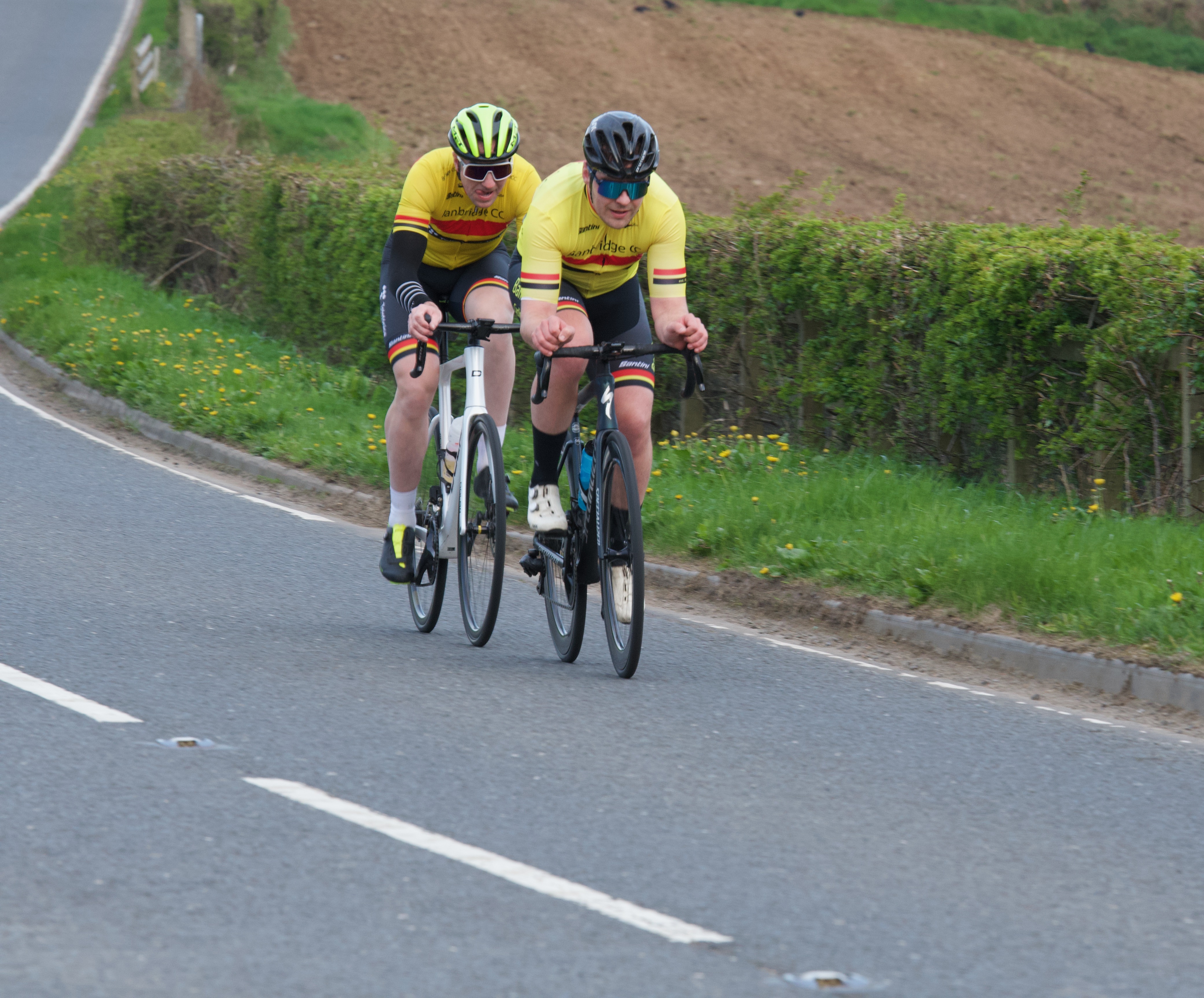 Mark Downey and Stevie Fitzsimmons were only 1 point behind in the final standings after 3 rounds.